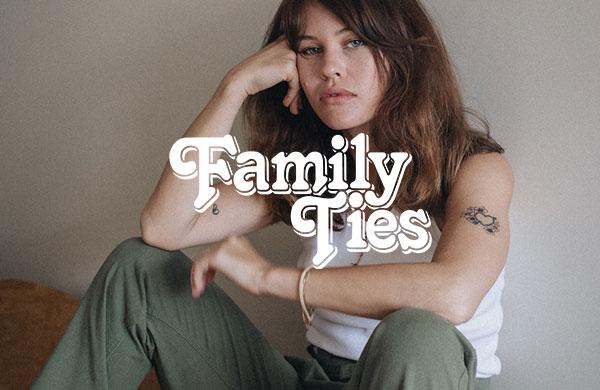 Family Ties: Sloan Peterson
Today is a good day. "Why" you ask? Well, It's our first ever 'Family Ties' segment. We're giving you a front row pass into the lives of our BFFs. Sit back, relax, and grab a cold beverage as we talk all things past, present, future, and style with some incredible humans.  
Meet
Sloan Peterson
(
also more personally known as Joannah Jackson); A love child of 50s guitar pop and modern garage rock, slash Lana Del Ray 
doppelgänger
. After living in Sydney for a number of years, Sloan decided it was time to pack up her guitar and flares and head North to Byron Bay for a change in lifestyle - Great decision, we might add. We took 5 with this dream girl and pick her brains about past and present projects, plus also get some insight into her style.
Wearing: Carpenter Jean.
Tell us a little bit about what you do:
I'm 
Sloan Peterson.
 I am a musician and i like to play le music! I also dabble at making buttons at the button shop Newtown ...and enjoy long walks in my spare time.
How did you get into music?
Apparently I would always make up songs when I was younger about letterboxes and things. I taught myself classical piano in primary school, then picked up a guitar at 16 and have been trying to play it ever since. 
What part of creating music do you love the most? Why?
I'm not sure. I guess it's a really straight forward way of telling someone exactly how you feel... but in song. Maybe just maybe they will listen? 
Tell us a little bit about what you're working on right now.
I'm in between A LOT of things right now. I want to travel the world. I do a lot of shoots and literally every kind of odd ball job you can imagine! I'm also in the midst of releasing singles from my upcoming album which will be out in April, and writing new material getting inspiration. 
Describe your style in 3 words.
Comfy
Confused 
Bogan 
How has your style changed from when you first started until now?
It really hasn't. I went on an eBay rampage when i was 14, 
accidentally
 spending a hefty fee on my parents' credit card literally thinking it was all for free through the click of the ever so
convenient
 PayPal button.. I still own most of those clothes from that impulse rampage... My parents sadly made me get a part time job and pay them back.
Tell us a bit about how you style your outfits.
I look in my wardrobe and think... "That's an entire red/pink ensemble, chuck on a headband to hold my bangs back and let's do this!"
What's a typical day-in-the-life of Sloan look like?
I'm a planner. I write to-do lists every night before I go to bed! Usually mundane life admin that really is just me procrastinating. Then some guitar, an ocean swim, light some incense and I'm sweeeeet.
What do you do in your spare time?
I like hiking an canyoning. I really enjoy nature and trying to be off social media. I'm a hermit and not actually very social. I hate humans.... Haha kidding! But yeah, I enjoy being alone.
Some things inspiring you right now:
The colour pink, native flowers and the book 'The Artist's Way' by Julia Cameron. 
Music you're listening to right now: 
2019 goals/plans/something you want to speak into existence:
Be in the moment more, learn to let go, travel and laugh every day!
Have a listen. Sloan's top tracks: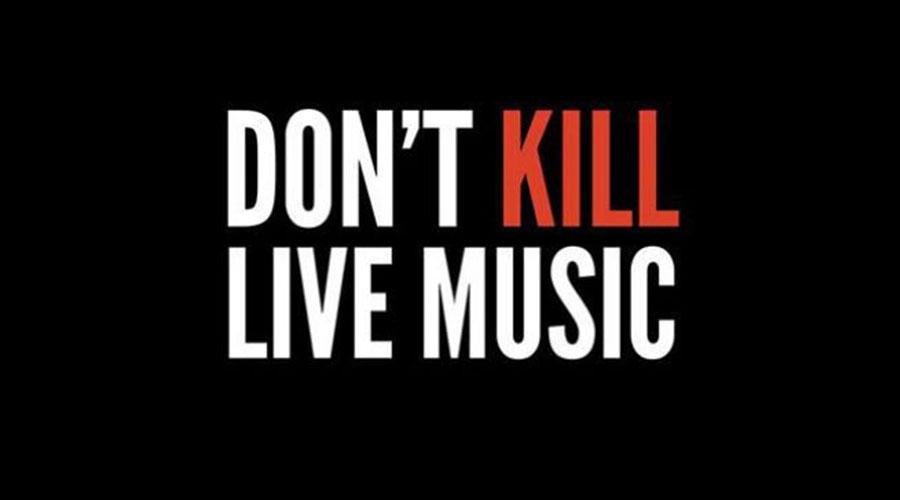 Don't Kill Live Music - Just Don't
By Daini Stephenson. Last week the NSW live music industry was used as a fall guy. The recent drug involved deaths and incidents at NSW festivals have caused a right stir in Australia's political climate of late, with ty...
Read more