THE NEVER ENDING ROAD TO PARADISE
"ONE HELL OF A RIDE"
- Brooke, Tabitha, Ryan -
It all started back in the late noughties when three friends, Brooke McGregor, Tabitha Shafran (now McGregor) and Ryan Collins decide to leave their disillusioning professional lives in good old 'Merica and post up in the coastal paradise of Byron Bay.
THRILLS IS A CULTURE DEFINING LIFESTYLE BRAND
INFLUENCED BY VINTAGE AESTHETICS, UNDERGROUND MUSIC & ART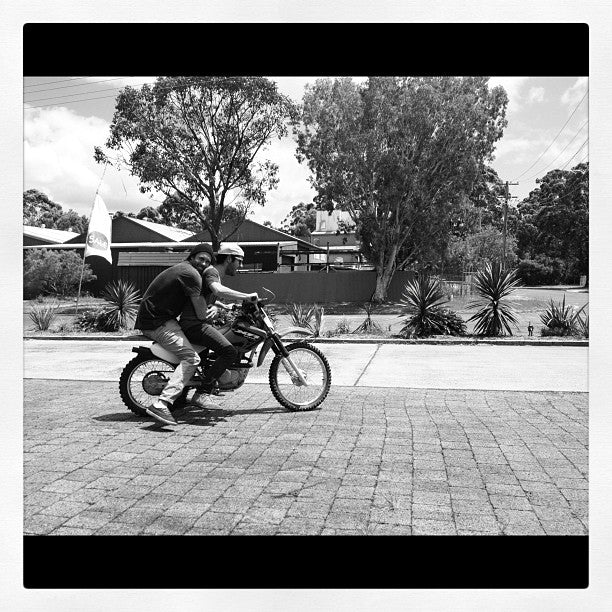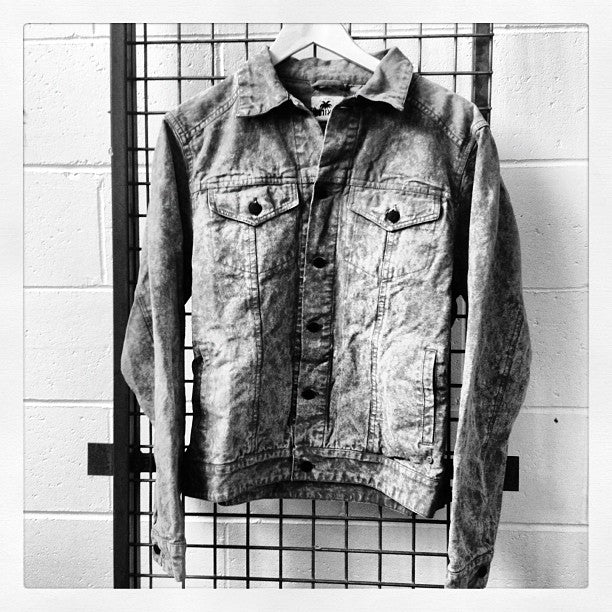 WITH ROOTS IN THE MOTORCYCLE SUBCULTURE
Knowing well that the simple life in the holiday town isn't a sustainable one without income, the creative trio soon gives birth to their first business idea that's based on their mutual love of vintage motorcycles: Importing bikes from the USA and Japan to their new coastal town home, where vintage motorcycles are not readily available.
And sometimes, when good things happen, luck is not far off. Insert the final puzzle piece, Yuichiro Nakama. A 'dish pig' at the local lunch spot who just so happened to be a wizard motorcycle mechanic - Thrills' very first employee. With their first shipment of bikes to arrive in 2011, Brooke & Tab revert to their fashion roots and work together on a small t-shirt collection - and the rest is history. Once launched, the pieces take Byron Bay and surrounds by storm and while Thrills continues to import motorcycles, the garment collections grow in size and popularity all over Australia.
Almost 10 years on, Thrills has evolved into a culture defining fashion label, fuelled by a passion for music, art and the way of life that encompasses the vintage Harley's that are customised to this day.