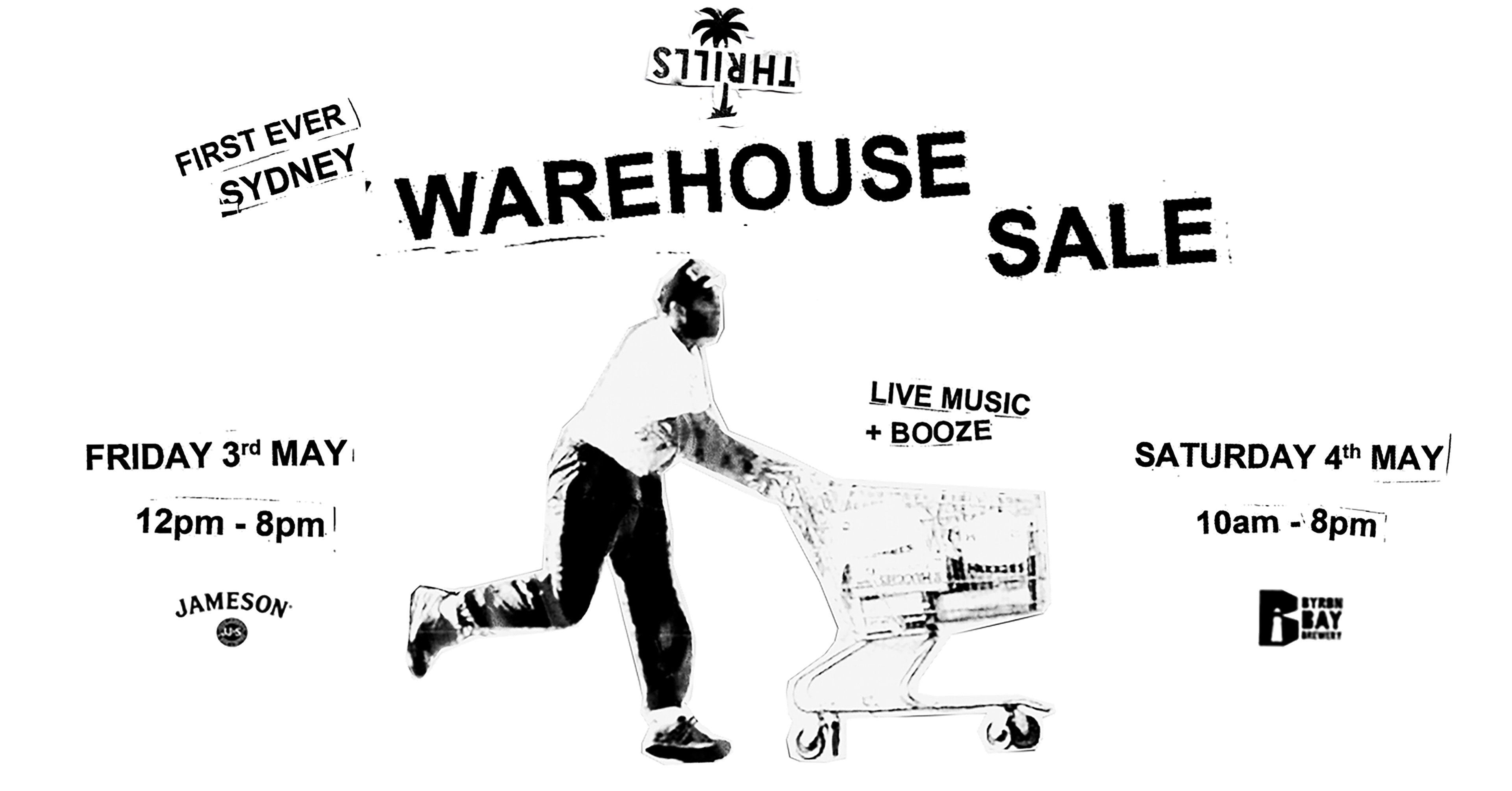 Our FIRST EVER Sydney warehouse sale!
We're stepping things up a notch this year! Swing by Bondi this weekend and load up your wardrobe. We've got: samples, past and current season, dropped styles and a whole lot more.
PLUS FREE booze and FREE live music from Rad Dan, Leroy Francis Sloan Peterson!
WHEN: Two days only. Friday 3rd May (12pm-8pm) + Saturday 4th May (10am-8pm)
WHERE: 97 Glenayr Ave, Bondi Beach NSW 2026
WITH SPECIAL GUESTS: Leroy Francis, Sloan Peterson and Rad Dan.
*Cash only and no returns. ATM available.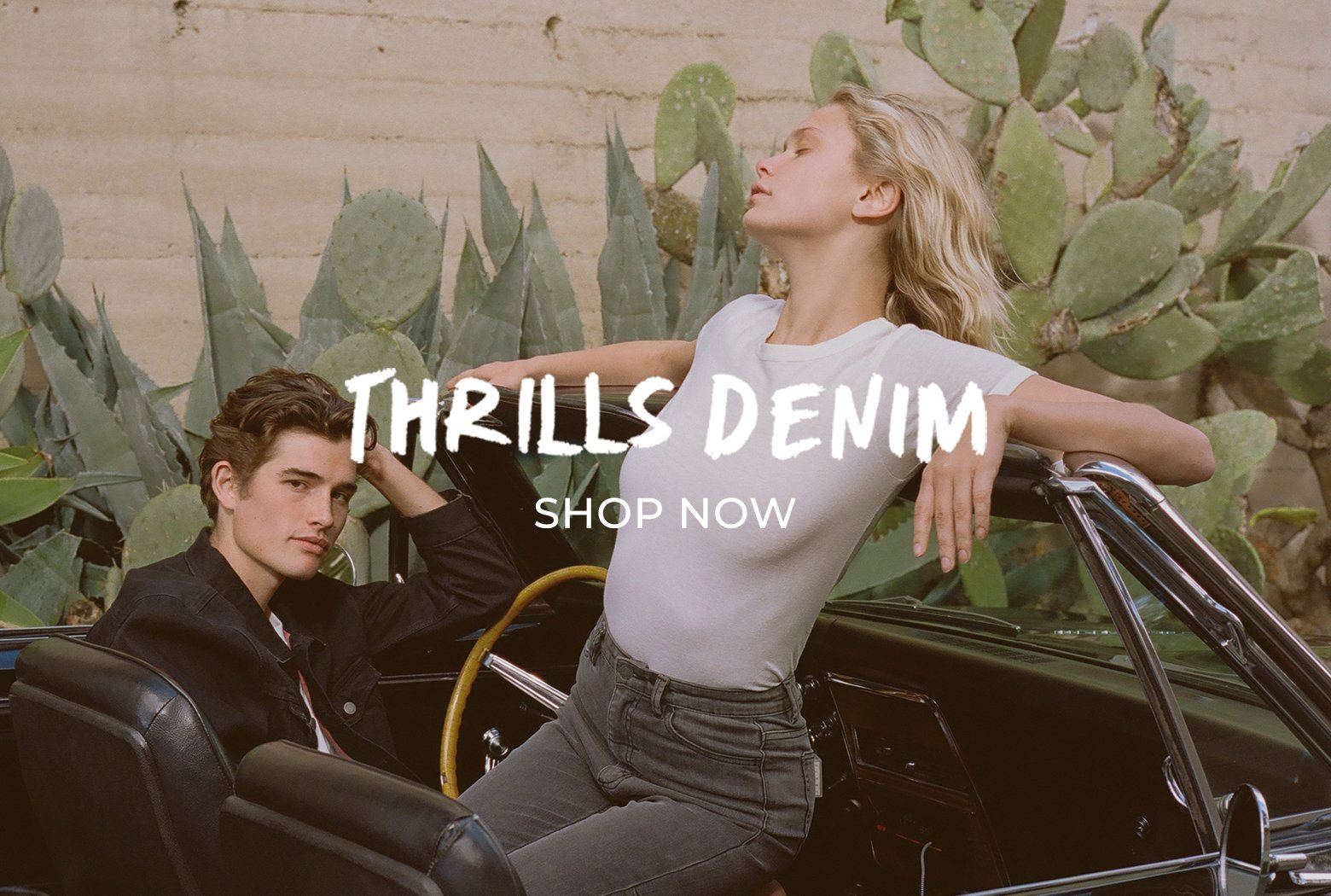 Introducing Thrills Denim 2019. If you know us, you know that denim runs through our veins at Thrills. It's the cult classic that we all know and love. We're all about finding the perfect style to complement your look and ...
Read more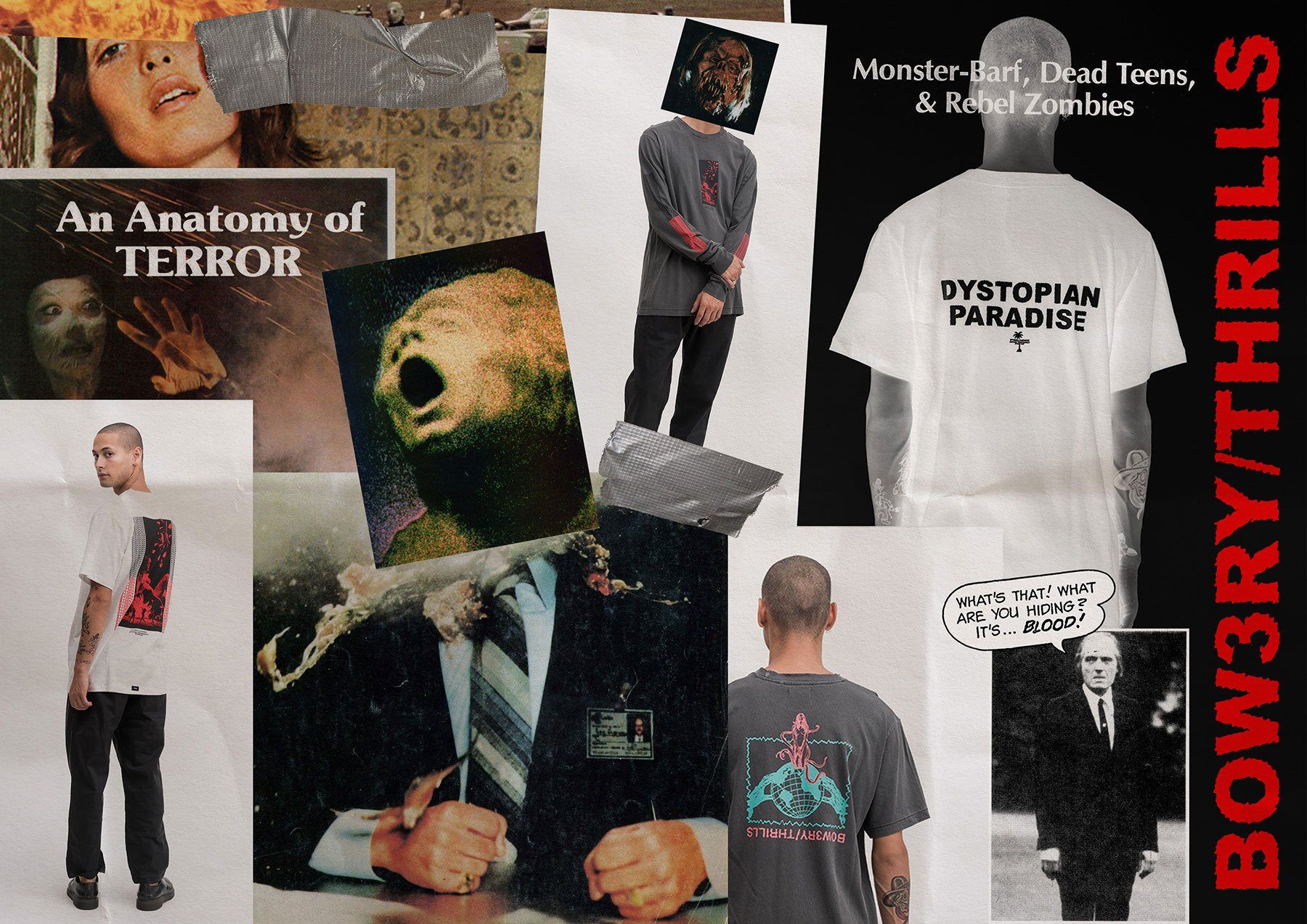 We're huge believers in supporting talented independent artists and championing their work. Let's get real: Without the creativity and vision of artists, the world would be an awfully uninspiring place. That's why we've...
Read more