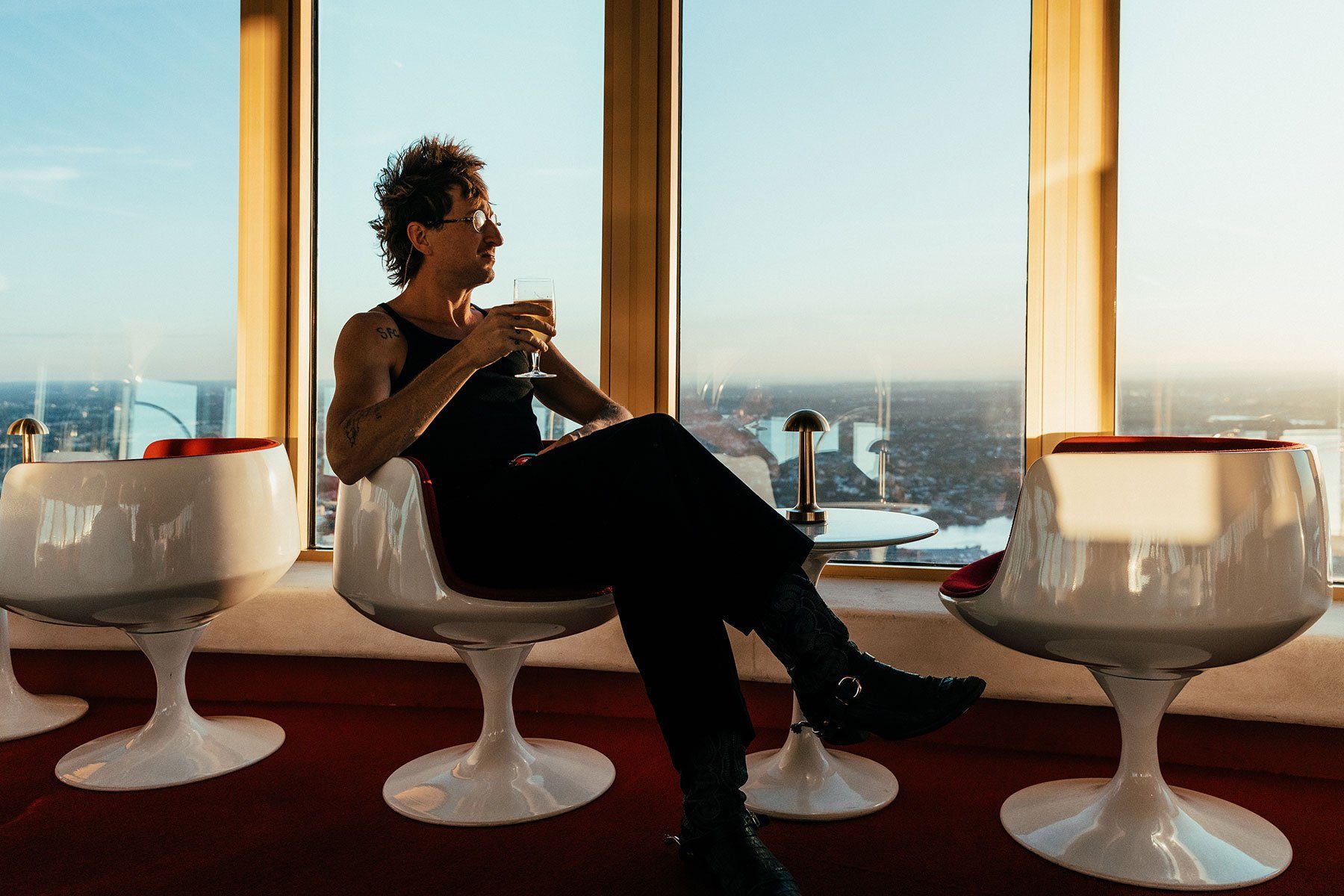 A NOT-SO-GUIDED-TOUR OF SYDNEY THROUGH THE OBSCURE LENS OF KIRIN J CALLINAN
If you haven't heard of Australian rock singer-songwriter Kirin J Callinan already, we guarantee you soon will. Putting new meaning to the word obscure, Callinan's avant-garde and liberating performances are hard to forget; a beautiful blend of bravado and boldness. He truly slashes the boundaries when it comes to music output, whether through his flamboyant and sometimes controversial public persona or his confrontational, provoking stage presence; either way, we find ourselves too involved to look away.
Callinan's resume is nothing less than impressive; from being a founding member of Mercy Arms to playing with the Night Game, Jack Ladder, the Dreamlanders, and Genesis Owusu. Not only that, but his list of collaborations spread wide with musicians such as Mark Ronson, Jimmy Barnes, James Chance, Alex Cameron, Connan Mockasin, and brothers Neil and Tim Finn.
In an effort to draw back the curtain to Kirin J Callinan's life and unveil some of the many mysteries to his character, we featured the artist in our new documentary series 'Hometown Heroes'.
The series gives viewers a front-row seat into the influences, places, and spaces that are key parts of the artist's journey. Having grown up on Sydney's affluent Northern Beaches, it's safe to say that Callinan's sentimental list of hidden gems is something else, and while the intention of 'Hometown Heroes' is to provide a guided tour of Kirin's home city, the unapologetically raw and lo-fi film goes far beyond, serving viewers a rare and candid insight into the inner workings of the artist's mind, and an unexpectedly sincere side to his persona.
Introducing our latest campaign, Hypnotica. A mystical journey into hysteria. Transcending you from the world's current chaos into our illusion; where timeworn and unrefined beauty meets modern elegance.  Hypnotica is our...
Read more